Apply to be a World Book Night 2013 Giver!
Volunteer book givers are central to World Book Night U.S., putting wonderful books into the hands of light or non-readers in their communities. On April 23, 2012, U.S.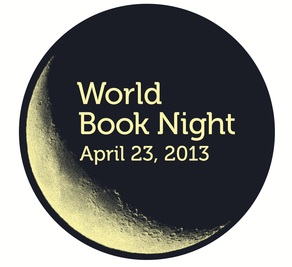 book givers -- including dozens from the Rakestraw community of readers -- personally handed out half a million printed books in 5,800 towns and cities across the country. And we're doing it again together this year!

We provide the free books, and the book givers seek out light or non-readers, especially people who may not have access to printed books for reasons of means or geography. Book givers receive 20 free paperback copies of one World Book Night title, not too many to carry but enough to share with a good number of potential new readers.
Are you interested in becoming a World Book Night U.S. book giver? We ask you to fill out the World Book Night U.S. online application; click here to begin. You will be asked what your first, second, and third book choices are, why you wish to share these books, and where you will go to personally hand out the books. Apply by January 23, 2013. Thank you for supporting World Book Night U.S.!

Be sure to choose to Rakestraw Books as your

pick-up point. We're going to give a couple swell parties for the givers as well as provide some helpful logistical support. Come join the fun!

Apply by clicking

here

.