Rakestraw's Writers Reading & Recommending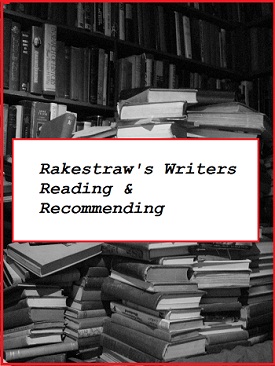 ***UPDATE 7/6/2013: As I started looking at the website this morning (and trying to decide what to add and what to delete), I was thinking that this was a bit stale. But I really love the it, so I have decided to add to it rather than remove it.
So I've asked some of our great writer friends what they're loving right now. Enjoy! 
--- 

One of the best-loved questions during author visits is "What are you reading?" Readers loving hearing what their favorite authors are enjoying and recommending.

As part of our year-end celebrations, we asked some of favorite writers -- who have all visited over the past year -- what one book, they would recommend to all of you.

Below you'll find recommendations from Michael Chabon, Lev Grossman, Deborah Harkness, Amy Franklin Willis, Jess Walter, and Jonathan Evison. Not surprisingly, great writers are also great readers, so there are some gems on this list (and one or two surprises!).
Happy Reading!