The Cask (Detective Club Crime Classics) (Hardcover)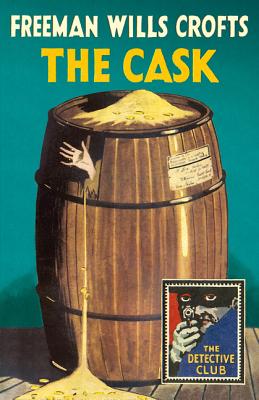 $17.59

Usually Ships in 1-5 Days
Description
---
From the Collins Crime Club archive, the seminal first novel by Freeman Wills Crofts, once dubbed 'The King of Detective Story Writers' and recognised as one of the 'big four' Golden Age crime authors.
The unloading of a consignment of French wine from the steamship Bullfinch is interrupted by a gruesome discovery in a broken cask leaking sawdust and gold sovereigns. But when the shipping clerk returns with the police, the cask and its macabre contents have gone. Following the clues to Paris, Inspector Burnley of Scotland Yard enlists the help of the genial French detective M. Lefarge to check motives and alibis in their hunt for evidence of a particularly fiendish murder.
This Detective Story Club classic is introduced by Freeman Wills Crofts himself in a unique preface from 1946 about The Cask's origins.
About the Author
---
Freeman Wills Crofts was born in Dublin in 1879, the son of a doctor in the British army, who died before he was born. He was raised in Northern Ireland and became a civil engineer. His first book, The Cask, was published in the summer of 1920, immediately establishing him as a new master of detective fiction. Scrupulously planting clues for the reader to find, he was continually praised for his flawless plotting. Crofts was a founder member of the Detection Club and elected a Fellow of the Royal Society of Arts in 1939. He created the popular detective, Inspector French, and died in 1957 with more than 30 ingenious books to his name.