Beyond the Possible: 50 Years of Creating Radical Change in a Community Called Glide (Hardcover)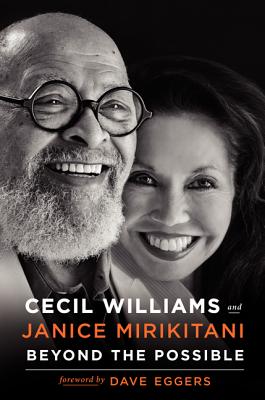 Description
---
In Beyond the Possible, Reverend Cecil Williams, one of the most well-known and provocative ministers in the United States, reflects on his fifty years creating radical social change as the head of San Francisco's Memorial Glide Church.
Williams' innovations, such as HIV testing during services, have drawn protest from more conservative factions within the Methodist Church, but his work in the community has drawn praise from the likes of Bill Clinton, Oprah Winfrey, and Warren Buffett.
Written with Glide Church founding pastor Janice Mirikitani, and with a foreword by Dave Eggers, Beyond the Possible is a book of wisdom, providing lessons that Reverend Williams has learned so that readers can learn to embrace their true selves, accept all those around them, and fully live day to day through social change as worship.
Praise For…
---
"Cecil and Janice took a dying church and turned it into one of the most important social institutions that I've seen in this country."
-Warren Buffett