Leaving Tangier: A Novel (Paperback)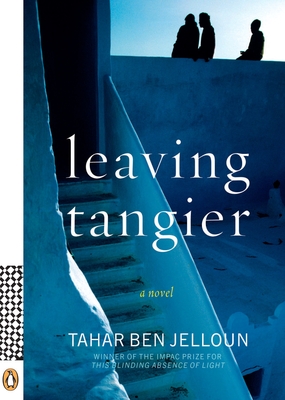 $16.50
Email or call for price.
Description
---
From one of the world's great writers, a novel that mirrors the journeys of millions who leave home for a better life

In Leaving Tangier, award-winning, internationally bestselling author Tahar Ben Jelloun tells the story of a Moroccan brother and sister making new lives for themselves in Spain. Azel is a young man in Tangier who dreams of crossing the Strait of Gibraltar. When he meets Miguel, a wealthy Spaniard, he leaves behind his girlfriend, his sister, Kenza, and his mother, and moves with him to Barcelona, where Kenza eventually joins them. What they find there forms the heart of this novel of seduction and betrayal, deception and disillusionment, in which Azel and Kenza are reminded powerfully not only of where they've come from, but also of who they really are.
About the Author
---
Tahar Ben Jelloun was born in 1944 in Fez, Morocco, and emigrated to France in 1961. A novelist, essayist, critic, and poet, he is a regular contributor to Le Monde, La Republica, El País, and Panorama. His novels include The Sacred Night (winner of the 1987 Prix Goncourt), Corruption, and The Last Friend. Ben Jelloun won the 1994 Prix Maghreb, and in 2004 he won the International IMPAC Dublin Literary Award for This Blinding Absence of Light.
Praise For…
---
"A brave, unflinching look at the issues underlying economic migration from North Africa—and the hard choices people make between roots and wings." —The Economist 

"[A] penetrating tale." —The New York Times Book Review 

"Ben Jelloun is arguably Morocco's greatest living author, whose impressive body of work combines intellect and imagination in magical fusion. . . . Leaving Tangier is a wholly original feat of form and imagination. . . . There is unexpected humour jostling alongside the horror, in magical-realist passages illuminating the clash of traditional and modern." —The Guardian 

"Artful and compassionate, Leaving Tangier evokes a milieu of self-exile and great expectations." —The Washington Post 

"Just as John Updike reminded Americans of the guilt and vertigo they sort out between the sheets, Ben Jelloun has chronicled the shame and secrecy surrounding sex in a Morocco of creeping fundamentalism and diminishing opportunity. The explicitness of the sex in his work is powerful and often beautifully erotic; it's . . . where sex amplifies the degradations of postcolonial economic reality that Leaving Tangier lands like a hammer blow. . . . Leaving Tangier would read like a blunt political instrument . . . were Ben Jelloun not such a wonderfully specific writer. Many scenes of agonizing depravity convey the desperation of poverty. . . . From such bracing particulars, Ben Jelloun fashions political fiction of great urgency." —John Freeman, Bookforum 

"Tahar Ben Jelloun lifts the veil on an astounding world of a thousand and one nights." —Le Point

"Of the thirty books Tahar Ben Jelloun has written, this is undoubtedly one of the most courageous." —Le Monde des Livres