The Runaway Hug (Hardcover)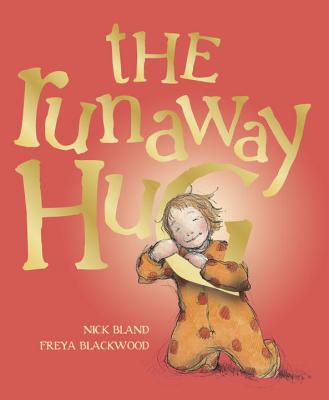 Description
---
"Mommy," said Lucy. "Can I have a hug before I go to bed?" 
When Mommy jokes that she only has one hug left, Lucy decides she must keep Mommy's last hug safe. As Lucy shares the hug with everyone in her large and loving family, she is always careful to get it back . . . until the canine member of the family refuses to play along!

Highly acclaimed, internationally bestselling picture-book creators Nick Bland and Freya Blackwood collaborate for the first time on this charming story, which celebrates the imaginative powers of children and the extraordinary love to be found in ordinary bedtime routines.
About the Author
---
NICK BLAND began his award-winning career in 2005 with A Monster Wrote Me a Letter and has since published fourteen books and counting. Nick considers himself a writer who can draw a bit and is eternally grateful he can do both, because there is nothing that can't be said when the two are combined. He lives a ferry ride from Darwin in Australia's Northern Territory, where he gives plenty of hugs to family and friends, but never to the local crocodiles. 

FREYA BLACKWOOD's illustrations have won numerous awards, including the Kate Greenaway Medal—which recognizes the best children's book illustrations published in the United Kingdom—for her work in Harry and Hopper. For The Runaway Hug, Freya didn't have to do much research to illustrate Lucy's world. Her daughter provided all the reference she needed to create the clutter of a lived-in and well-loved home. Freya's lives in Orange, New South Wales, Australia.