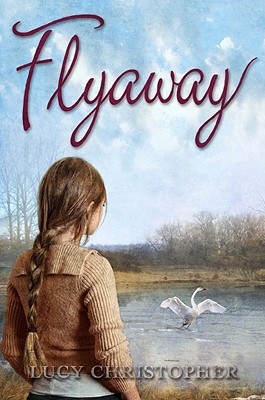 $16.99
Usually Ships in 1-5 Days
Description
---
If they saved the swan together, could she then save her friend?
In a heartbeat, in a wingbeat, it happens. Isla's father falls. They're racing across the fields, following the swans flying in to winter at the lake like they do every year, when something goes wrong. And before she can even catch her breath, they're in the back of an ambulance, she's holding his hand.
At the hospital, upset and scared, Isla meets Harry. Unlike the boys at school, he doesn't laugh when she tells him about her love of birds. He listens. But what is he doing there?
As Isla struggles with her father's frailty and the new feelings she has for Harry, she's determined to help the only way she knows how. Outside the hospital windows, Isla watches a lone whooper swan struggling to fly. If only she could save the lost bird, would that somehow heal her dad, and cure Harry, and make everything good again?
By the author of the Printz Honor Book STOLEN, an uplifting story about "the thing with feathers" - hope.
About the Author
---
Lucy Christopher's novel STOLEN was named a Printz Honor Book by the ALA and received England's Branford Boase award and Australia's Gold Inky for best debut. In a starred review, PUBLISHERS WEEKLY called it "an emotionally raw thriller...a haunting account of captivity and the power of relationships." She is also the author of FLYAWAY, a novel for younger readers, and THE KILLING WOODS, a novel for young adults. Lucy lives in Monmouth, Wales. Visit her at www.lucychristopher.com and follow her on Twitter @LucyCAuthor.
Praise For…
---
Praise for STOLEN
"Complicated and beautiful -- this novel left me doubting my emotions and missing a place I'd never been." -- Maggie Stiefvater
"A vivid new voice for teens." -- Melvin Burgess
"All the tension of lightning, all the terror of thunder. A stunning, scary, and beautiful book." -- John Marsden
"It's Gemma's strength and clear-headed narration that keep the pages turning long after your skin has started crawling." -- The Daily Beast: Smart Young Adult Books: 10 Hot Picks
* "An emotionally raw thriller...a haunting account of captivity and the power of relationships." -- Publishers Weekly, starred review
"Disturbing, heartbreaking, and beautiful all at once." -- School Library Journal
"Has a veracity and immediacy that rivets the reader to the page...A fascinating, disturbing novel." -- VOYA
"A complex psychological study that is also a tribute to the hypnotic beauty of the outback." -- Booklist
"An arresting, dramatic story...induces both shivers and thought." -- BCCB
Winner of England's Branford Boase Award for Best First Novel