They Dance in the Sky: Native American Star Myths (Paperback)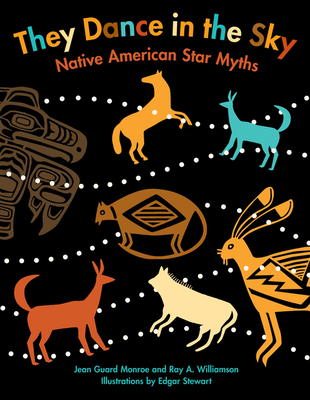 $8.95

Usually Ships in 1-5 Days
Description
---
For countless generations, Native American storytellers have watched the night sky and told tales of the stars and the constellations. The stars themselves tell many tales—of children who have danced away from home, of six brothers who rescue a maiden from the fearful Rolling Skull, of the great wounded sky bear, whose blood turns the autumn leaves red, and many more.
About the Author
---
Jean Guard Monroe is a poet, teacher, therapist, and writer who grew up in the Southwest and has long been familiar with Native American art and folklore.
Ray A. Williamson is a scientist and writer who is the author of many articles on Native American skylore and astronomy.
Praise For…
---
"This well researched, thoughtful collection brings together star myths from such Native American tribes as the Navajo, Pawnee, Shasta and Micmac . . . Given the oral tradition of these tribes and the need to preserve the tales, this poetically rendered compilation is especially valuable." Publishers Weekly —