Oh, The Things I Can Be When I See Me (Paperback)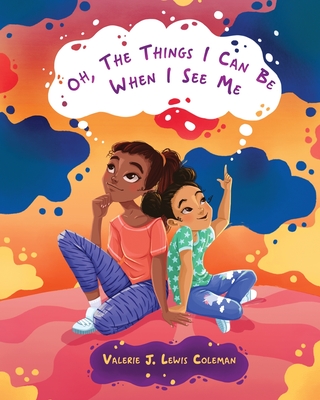 $14.95

Usually Ships in 1-5 Days
Description
---
Astronaut. Ballerina. Chef. Doctor. What do you want to be?
Samara and Lyric are cousins who love to visit their grandmother, MeMe. The girls talk about all the wonderful things they want to be. Their self-esteem and confidence grow as they learn about women who have done what they hope to do.
Oh, The Things I Can Be When I See Me was inspired by a grandmother's conversations with her granddaughters. Filled with historical pioneers and modern-day trailblazers, this picture book empowers girls of color by providing examples of successful women who look like them.
"As the mother of two brown girls, I know how important it is for young girls to 'see' themselves. Oh, The Things I Can Be When I See Me is an engaging and powerful book, which encourages girls to pursue their dreams."
--Dr. Karen M. R Townsend, women's empowerment expert
"What better way to start girls thinking about their endless career possibilities than Oh, The Things I Can Be When I See Me? Thank you, Valerie, for this magnificent gift to our girls "
--Dr. Sonia Cunningham Leverette, best-selling author of BJ's Big Dream
To Valerie J. Lewis Coleman, every conversation with a child is an opportunity to teach. Whether basic life skills, kindness or career aspirations, she encourages her grandbabies and other children to be the best they can be. ThingsICanBe.com