In Time of Need (Paperback)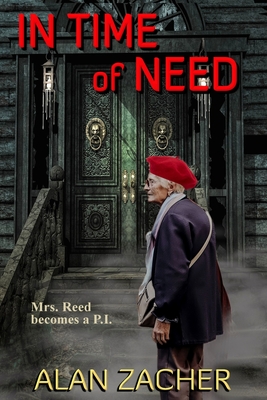 $13.14
Usually Ships in 1-5 Days
Description
---
Mrs. Madeline Reed is a 68-year-old woman who has done nothing with her life other than getting married after high school graduation and work as a cafeteria-aid until she retired.
She always believed that she could have achieved more, but, sadly, it never happened. A shy person, she always loved reading, especially detective novels, such as Miss Marple, and often played with the idea of becoming a private investigator.
When her next-door neighbor's daughter and son-in-law died in a house-fire, Mrs. Gluck hires Madeline to find out if that no-good son-in-law of hers was still cheating on her daughter at the time of the accident.
What Madeline finds out is shocking-it's murder Murder most foul