Marshmallows for Martians (George's Amazing Adventures) (Paperback)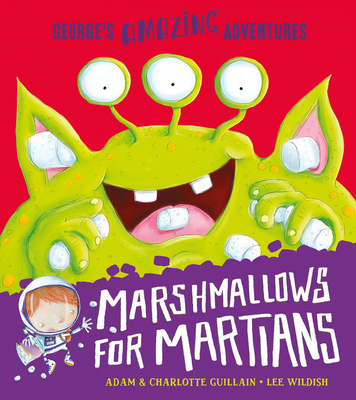 $12.09
Email or call for price.
Description
---
The team behind Spaghetti with the Yeti is back with George's next adventure—to space!
Join George, a young and courageous explorer as he blasts into space, determined to find out what kind of sweets Martians like best. With his homemade rocket and map of the stars, George is sure the Martians will be easy to find, but when he touches down on the red planet, they are nowhere to be seen. George is alone—or is he? Could that really be a parade of alien musicians? This story is the perfect rhyming picture book read for boys and girls alike, especially if they like space, aliens, and adventure!
About the Author
---
Adam Guillain is the author of the Bella Balistica series. Charlotte Guillain is the author of such children's books as Reusing and Recycling, Saving Energy, and Saving Water. Lee Wildish is a children's illustrator whose titles include The Boy Who Cried Wolf. He was the winner of the 2013 Red House Children's Book Award. The all previously collaborated on Spaghetti with the Yeti.