Poached (FunJungle) (Paperback)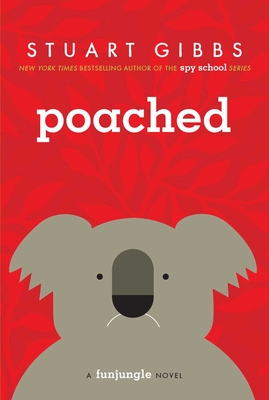 Description
---
Teddy Fitzroy's back for another zoo mystery—this time it's a koala caper—in this action-packed follow-up to Belly Up that School Library Journal called a "whopper of a whodunit that delivers plenty of suspects, action, slapstick, gross bodily functions, red herrings, and animal trivia."

School troublemaker Vance Jessup thinks Teddy Fitzroy's home at FunJungle, a state-of-the-art zoo and theme park, is the perfect place for a cruel prank. Vance bullies Teddy into his scheme, but the plan goes terribly awry.

Teddy sneaks into the koala exhibit to hide out until the chaos dies down. But when the koala goes missing, Teddy is the only person caught on camera entering and exiting the exhibit.

Teddy didn't commit the crime—but if he can't find the real culprit, he'll be sent to juvie as a convicted koala-napper.
About the Author
---
Stuart Gibbs is the New York Times bestselling author of Charlie Thorne and the Last Equation and the FunJungle, Spy School, and Moon Base Alpha series. He has written the screenplays for movies like See Spot Run and Repli-Kate, worked on a whole bunch of animated films, and developed TV shows for Nickelodeon, Disney Channel, ABC, and Fox. Stuart lives with his family in Los Angeles. You can learn more about what he's up to at StuartGibbs.com.