Fen Country (The Gervase Fen Mysteries) (Paperback)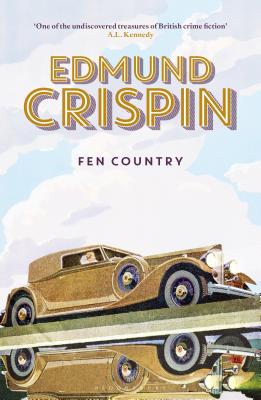 Description
---
Dandelions, hearing aids, a blood-stained cat, a Leonardo drawing and a corpse with an alibi… Just some of the unusual clues that Professor Gervase Fen and his friend Inspector Humbleby are confronted with in this sparkling collection of short mystery stories. Employing a skilful balance of ingenuity and humour, Crispin lays out all the clues.

Can you solve the case before Professor Fen?

First-published posthumously in 1979, Fen Country is Edmund Crispin's second collection of short stories.
About the Author
---
Edmund Crispin was the pseudonym of Robert Bruce Montgomery (usually credited as Bruce Montgomery) (2 October 1921 - 15 September 1978), an English crime writer and composer.

Montgomery wrote nine detective novels and two collections of short stories under the pseudonym Edmund Crispin (taken from a character in Michael Innes's Hamlet, Revenge!). The stories feature Oxford don Gervase Fen, who is an eccentric, sometimes absent-minded Professor of English at the university. Crispin's whodunit novels have complex plots and fantastic, somewhat unbelievable solutions. They are written in a humorous, literary and sometimes farcical style and contain frequent references to English literature, poetry, and music. They are also among the few mystery novels to break the fourth wall occasionally and speak directly to the audience.

The Times chose Edmund Crispin as one of their '50 Greatest Crime Writers'.