The Different Machine (Paperback)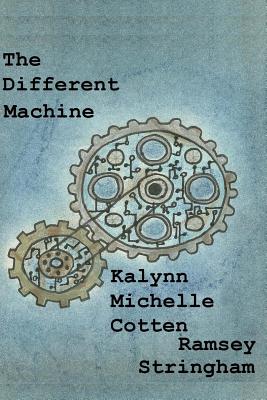 $10.00
Email or call for price.
Description
---
With humans stripped of their independence on a biological level, the world became easy to control. Those unable to move forward with the future and those not willing to sell themselves as lab rats are left for dead. The entire human ran galaxy seems like the perfect breeding ground for a revolution, but how do you fight back against the forces keeping you alive?
About the Author
---
Kalynn Michelle Cotten is a novelist from Rupert, Idaho, born January 19th, 2000. She loves to explore all different genres with her main interests in (noir) crime and science fiction. Some of her other works includes children's books and graphic novels. When not writing Kalynn spends her time exploring the outdoors, researching, learning, playing music, watching movies, reading, or spending time with her pets and the people she loves. "I believe that life is too short to do anything less than unique, extraordinary, and with a positive impact- inspire on!"