The Mangan Inheritance (Paperback)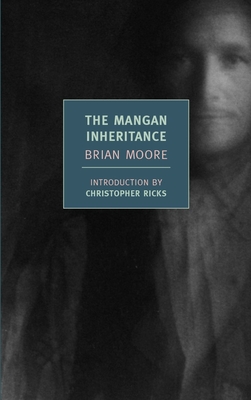 Description
---
Not so long ago James Mangan was a brilliant young poet. These days, however, he toils as a journalist 
and shivers in the shadow of his glamorous movie-star wife. And now she has left him for her lover. Adrift and depressed, Jamie takes refuge with his father, in whose house he turns up a 19th-century daguerreotype bearing the initials "J.M." and depicting a man who, as it happens, is Jamie's spitting image. Could this be the only existing photograph of his purported ancestor, the legendarily dissolute Irish poet James Clarence Mangan? Obsessed by this strange resemblance—and aided by an unexpected financial windfall—Jamie heads to Ireland thinking at last to discover that elusive entity: himself. Instead, in the dreary coastal village of Drishane, he meets the Mangans: derelict Eileen, sullen Dinny, drunken (and shrunken) Conor, and the sexy and very available Kathleen. They know something, for sure—something to do with Jamie, and something they don't want him to find out.
    The Mangan Inheritance is melodrama at its most inventive and suggestive, an inquiry into the problem of identity and the nature of ancestry that beguiles the reader with dark deeds, wild humor, and weird goings-on, on its way towards a shocking and terrifying—and utterly satisfying—conclusion.
About the Author
---
Brian Moore (1921–1999) was born into a large, devoutly Catholic family in Belfast, Northern Ireland. His father was a surgeon and lecturer, and his mother had been a nurse. Moore left Ireland during World War II and in 1948 moved to Canada, where he worked for the Montreal Gazette, married his first wife, and began to write potboilers under various pen names, as he would continue to do throughout the 1950s. The Lonely Passion of Judith Hearne (1955, now available as an NYRB Classic), said to have been rejected by a dozen publishers, was the first book Moore published under his own name, and it was followed by nineteen subsequent novels written in a broad range of modes and styles, from the realistic to the historical to the quasi-fantastical, including The Luck of Ginger Coffey, An Answer from Limbo, The Emperor of Ice-Cream, I Am Mary Dunne, Catholics, Black Robe, and The Statement. Three novels—Lies of Silence, Color of Blood, and The Magician's Wife—were short-listed for the Booker Prize, and The Great Victorian Collection won the James Tait Black Memorial Prize. After adapting The Luck of Ginger Coffey for film in 1964, Moore moved to California to work on the script for Alfred Hitchcock's Torn Curtain. He remained in Malibu for the rest of his life, remarrying there and teaching at UCLA for some fifteen years. Shortly before his death, Moore wrote, "There are those stateless wanderers who, finding the larger world into which they have stumbled vast, varied and exciting, become confused in their loyalties and lose their sense of home. I am one of those wanderers."


Christopher Ricks teaches at Boston University and is a former president of the Association of Literary Scholars, Critics, and Writers. From 2004 to 2009 he was Professor of Poetry at the University of Oxford. His most recent book is True Friendship: Geoffrey Hill, Anthony Hecht, and Robert Lowell Under the Sign of Eliot and Pound.
Praise For…
---
"The Mangan Inheritance is a gift. A fine novelistic legacy. So much so that most readers will resent the last page and greedily (but oh so justifiably) demand more Moore."
—Robert Gish, The Chicago Tribune

"What amazes about Brian Moore is the consistency of excellent that runs like a rich vein of gold through all his novels. The Mangan Inheritance is both scary and erotic, a primitive and visceral tour de force about the imperfections of blood and birthright.—John Gregory Dunne

"A search for roots in an Ireland without malarkey which evnds with a Grand Guignol revelation. A master work by a consummate storyteller at the top of his form."—Josh Greenfield

"The Mangan Inheritance is a wonderful fictional antidote to the present craving for roots, and at the same time a sardonic and witty and winning novel in the powerful Moore tradition."—Richard Ellmann

 "Another strange and wonderful fantasy from Brian Moore.... Life, as all ironists know, is not just what one might have expected. Dreams and mystery as well as irony are prominent qualities of Brian Moore's fiction."—Margaret Manning, The Boston Globe

"Brian Moore's reputation as a supremely entertaining 'serious' writer is secure."—Joyce Carol Oates