Culture and Diversity (Together in Our World) (Hardcover)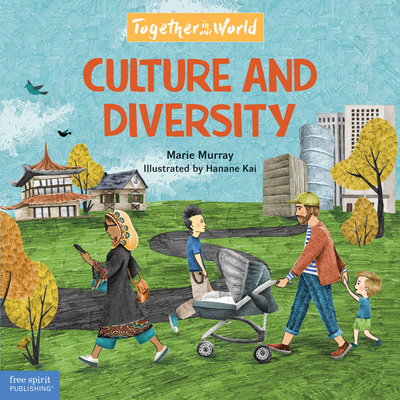 $12.99

Usually Ships in 1-5 Days
Description
---
"You will have opportunities to get to know people who are very different from you." Culture and Diversity helps kids understand different cultures and build empathy.

This children's book on diversity explains what culture is and how it influences our lives. By learning about traditions, values, and beliefs of people around them, children can build respect and open doors to understanding and friendship.

"What other ways can you think of that would make people feel welcome, help you learn about their culture, and share your culture with them?"

A glossary and additional resources can be found at the back of the book.

Together in Our World Series
This series addresses issues children might hear about in the news and may not understand. In a straightforward and kid-friendly way, these picture books explain tough topics and offer readers ideas for what they can do to help make the world a better, fairer place. Each book has a glossary and additional resources.
About the Author
---
Marie Murray began writing children's stories as a way to observe the world with fresh eyes and a good dose of humor. Originally
from New Jersey, Marie now lives with her family in the mountains of Lebanon, where she receives daily visits from a growing number
of stray cats.

Based in Lebanon, Hanane Kai first ventured off as a graphic designer (with a BA degree from NDU), then pursued her passion
for illustration, photography, and miniature set design. She expresses herself through the visuals she creates, and hopes with every
illustration to touch her audience, leaving them with a certain feeling or message.