Stone Dreams: A Novel-Requiem (Paperback)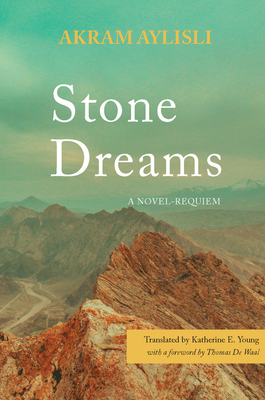 $16.95

Usually Ships in 1-5 Days
Description
---
Amid ethnic violence, political corruption, and petty professional intrigue, an artist tries to live free of lies.
Set during the last years of the Soviet Union, Stone Dreams tells the story of Azerbaijani actor Sadai Sadygly, who lands in a Baku hospital while trying to protect an elderly Armenian man from a gang of young Azerbaijanis. Something of a modern-day Don Quixote, Sadai has long battled the hatred and corruption he observes in contemporary Azerbaijani society. Wandering in and out of consciousness, he revisits his hometown, the ancient village of Aylis, where Christian Armenians and Muslim Azeris once lived peacefully together, and dreams of making a pilgrimage of atonement to Armenia. Stone Dreams is a searing, painful meditation on the ability of art and artists--of individual human beings--to make change in the world.
About the Author
---
Akram Aylisli is an Azerbaijani writer, playwright, novelist, and editor. His works have been translated from his native Azeri into more than 20 languages. The 2012 publication of his novella Stone Dreams led to book burnings and the continuous harassment of the author himself. Since 2016 he has lived under a politically motivated criminal investigation and corresponding restrictions on his activities in Baku, Azerbaijan.Katherine E. Young is the author of the poetry collections Woman Drinking Absinthe and Day of the Border Guards and the editor of Written in Arlington. She is the translator of work by Anna Starobinets (memoir), Akram Aylisli (fiction), and numerous Russophone poets. Young was named a 2017 National Endowment for the Art translation fellow. From 2016-2018, she served as the inaugural Poet Laureate for Arlington, Virginia.