Kids On Earth: A Children's Documentary Series Exploring Global Cultures & The Natural World: INDONESIA (Hardcover)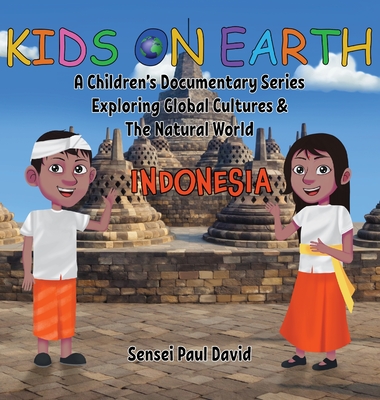 $26.21

Usually Ships in 1-5 Days
Description
---
Are you dreaming of taking a family vacation to a place you've never been to before?
You and your whole family are invited to join us on a tour to experience, learn, feel and imagine what life in countries around the world is like.
Visit interesting places around the world without having to leave your home with this kid's documentary series that teaches an appreciation for culture, beauty and biodiversity in different countries.
In this one-of-a-kind kids documentary series, let local kids be your tour guides as two children from each country take you on an unforgettable guided tour of their home countries.
In this visit to the Indonesian archipelago, brother and sister Wayan and Angkasa take us on a wonderful adventure around their home country and the local island of Bali. Join them as they snorkel over some of the world's best coral reefs, surf on world-class waves, hike to the top of active volcanoes, and visit some of their most important religious and cultural sites. Wayan and Angkasa explain to us how the location of their home has influenced the diverse culture and religions that can be found there. They even take us into protected areas to visit endangered species that can only be found in Indonesia
Let them give you a taste of the food they like to eat, the songs and dances they do, and the cultural events and festivals they attend.
You don't want to miss out on this Indonesian adventure
There is a bonus quiz at the end of every book
Sensei Publishing provides kids with a series of books for generations of people encouraging exciting curiosity and interactive discovery.
Please join us on this unique journey around the world where kids teach other kids about the wonders and treasures of their home countries - are you ready?
Get your family's copy of Kids On Earth Series: Indonesia today
-It's a great day to be alive