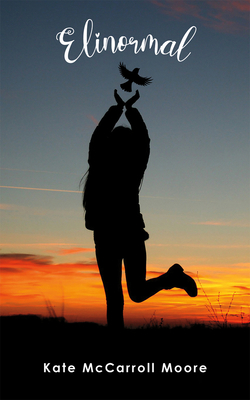 Description
---
"Beautifully written" - Kristi Yamaguchi, Olympic gold medalist and New York Times best-selling author
"Highly recommended" - Penny Warner, author of the Agatha Award-winning Code Busters Club series
"The perfect book for Mother/Daughter Book Clubs!" - Liz Epstein, founder of Literary Masters

Elinor Malcolm is an eleven-year-old girl whose mother has big plans for her.

When Elinor is rejected as a ballet student from a prestigious ballet academy, her attorney mother threatens a lawsuit, and Elinor is granted a spot in the program – the only problem is that Elinor has no interest in ballet. After sitting out the first class, she finds an urban park to hang out at in lieu of dancing. There she meets an older girl named Indira with a seemingly magic ability to grant Elinor's wishes.
About the Author
---
Kate McCarroll Moore has a background in education. Now retired, she serves as the director of curriculum and instruction for a large school district and was honored to serve as Poet Laureate for the City of San Ramón, California for three consecutive terms (2012 – 2018). She strongly believes in the power of poetry to transform lives. Currently teaching online writing courses and serving as a book coach for a non-profit organization that connects low-income families with access to high quality books, she has studied with Naomi Shihab Nye, Tess Taylor, Georgia Heard and other poets.
Praise For…
---
"Kate McCarroll Moore transports us into the vibrant, imaginative mind of a tween. Discovery through precociousness, heartache, and friendship, Elinormal shows us that being true to yourself and who you are may open your eyes... Beautifully written—I can't wait to read more of Elinor's adventures." —Kristi Yamaguchi, Olympic Gold Medalist and New York Times Best-Selling Author

"Elinor Malcolm thinks she's weird, not to mention invisible. The eleven-year-old doesn't fit the ballerina profile, but her pushy mom wants her to join the academy anyway…Moore has written an empowering, lyrical story that is sure to change the lives of many readers. Highly recommended." —Penny Warner, author of the Agatha Award-winning Code Busters Club series

"If you have ever searched for the courage to become your true self, this book is for you! You'll fall in love with Elinor…And if you're looking for the perfect book for your Mother/Daughter Book Club, you've found it!" —Liz Epstein, Founder of Literary Masters

"Discovery through precociousness, heartache, and friendship, Elinormal shows us that being true to yourself and who you are may open up your eyes to see that we are not as different from others as we think. Beautifully written." —Kristi Yamaguchi, Olympic Gold Medalist and New York Times Best-Selling Author

"Elinor Malcolm thinks she's weird, invisible. The eleven-year-old doesn't fit the ballerina profile, but her pushy mom enrolls her in the academy anyway. An empowering, lyrical story that is sure to change the lives of many readers. Highly recommended." —Penny Warner, Author of the Agatha Award-winning Code Busters Club series

"For anyone who's ever searched for the courage to become their true self, this book is for you! You'll fall in love with Elinor as she travels down the 'who am I?' path... The perfect book for Mother/Daughter Book Clubs!" —Liz Epstein, Founder of Literary Masters