Sharing Yoga: Self-Soothing Yoga for Kids (Paperback)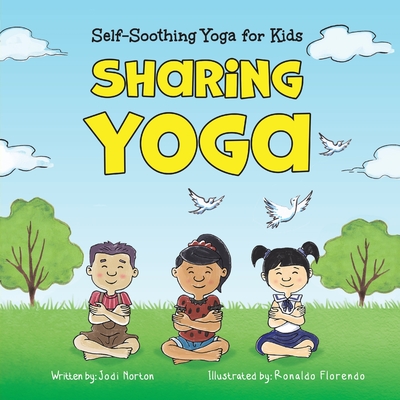 $17.94

Usually Ships in 1-5 Days
Description
---
Discover the beauty of nature and cultivate an appreciation of earth through mindful yoga for kids
Take a deep breath as you take in the warm sun glow and the soft earth below that we share. In Sharing Yoga, kids will learn how to appreciate the earth and experience the beauty of nature while stretching, breathing, and moving through relaxing yoga poses. Yoga for children can help relieve feelings of overwhelm and sadness.
Relieve anxiety & strengthen mental health by connecting to calming yoga with roots tied to nature
Research has found that connecting with nature helps soothe anxiety, creates a sense of calmness, and increases overall emotional well-being. Combine nature with the soothing effects of yoga, and you have the ultimate power duo. In Sharing Yoga, kids will learn that breathing makes it better and finally feel focused to tap into their feelings.
Written by a children's yoga instructor to empower kids to find the calmness of nature in themselves
Jodi Norton is a children's yoga instructor with over ten years of experience. Her passion for helping kids grow into a Yogi superhero or calm ninja is driven by the fact that today's kids feel more alone, stressed, and anxious than before. Jodi takes pride in connecting children to the beauty of nature and empowering them to strengthen their emotional well-being.
Collect other books by Jodi Norton
Jodi Norton is on a mission to help children reach their full potential by giving them the practical tools and lessons they need to find inner peace and joy through yoga. She has helped thousands of children boost confidence, self-esteem, and develop a calming mind with her self-soothing yoga for kids series, which includes books like Butterfly Yoga and Feelings Yoga.