USNA II - Deluxe Edition (Paperback)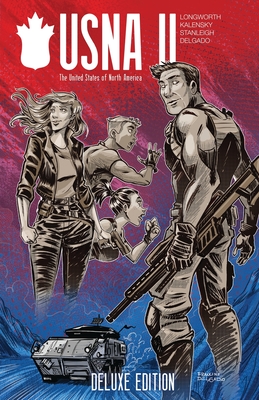 $19.99
Email or call for price.
Description
---
USNA: The United States of North America tells the story of a time in the future when Canada and the United States have amalgamated into a
new country called The United States of North America (USNA). The people, unhappy with the results, are restless. A rebellion has begun led by a former Canadian Prime Minister. USNA II Deluxe Edition is the second graphic novel in the series. The rebellion has now spread throughout North America. A new threat to both the rebels and the governing councils of the North American union has emerged. With energy, excitement and intrigue, this book concludes the story.