Baking Bread: Tasty and Easy Recipes for Beginners (Paperback)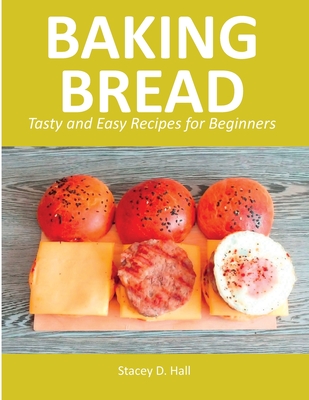 $104.99
Email or call for price.
Description
---
Want to become a master baker?
Your Customers Never Stop to Use this Awesome book
For a beginner, baking might seem like magic: mix the right ingredients, add heat, and watch a transformation happen before your eyes. But you don't have to be a sorcerer to bake a flavorful pie, decadent layer cake, or pillowy loaf of bread. Beginner's Baking Bible walks you through all the essential techniques you'll need to bake over 130 sweet and savory recipes―and get them right every time.
Learn the tools and staple ingredients you'll need for baking (don't worry, it's not as much as you think). Pick up building block skills like measuring, mixing, kneading, creaming butter and sugar, and whipping egg whites. Soon, you'll impress your family and friends with muffins, cookies, cakes, pies, quiches, and even savory galettes. Presto You're a baker.
Buy it Now and let your customers get addicted to this amazing book