SUNDAY, 25 SEPTEMBER 2022 AT 3PM / IN-STORE BOOK LAUNCH
Mitali Perkins, The Story of Us
Beloved local children's book author, Mitali Perkins, is visiting the store to launch her newest picture book, The Story of Us. It's a lyrical exploration of the relationsip between the natural elements, humanity and God. Please join us in the store for this FREE event on Sunday, 25 September 2022 at 3:00pm.
Here's a review of The Story of Us:
Kirkus Reviews (06/15/2022):
The biblical story, from Creation through the Resurrection and beyond, summarized. Focusing on the four elements, aka Them, Perkins begins with Creation: "One day, Creator came-- / to sort the mess, / using Them to make Us. / Air. / Water. / Earth. / Fire." Several spreads of the first man and woman enjoying the Garden of Eden and its flora and fauna follow. But then, "We said, 'No, Creator, ' " after which They also rose up against the couple: "Tornado. / Flood. / Earthquake. / Inferno." Thus begins a war between nature and humans...until Redeemer comes, "using Them to serve Us." The next spreads show Jesus' ministry, using dirt to heal a blind man, water to wash feet, air to draw a last breath on the cross, and fire to cook fish for his friends after his resurrection. A final page, requiring a 90-degree turn of the book, shows an idyllic scene of people of various races and ages enjoying a park.
---
Mitali will sign and personalize all of her books at the event.
Order your SIGNED copies below.
[Top photo from left to right: Mitali Perkins photographed by Bethany Carnes, The Story of Us final cover art]
Event date:
Sunday, September 25, 2022 -

3:00pm

to

4:00pm
Event address:
Rakestraw Books
3 Railroad Ave

$18.99

ISBN: 9781506482842
Availability: Usually Ships in 1-5 Days
Published: Beaming Books - September 20th, 2022
---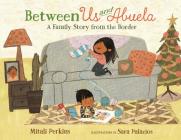 $18.99

ISBN: 9780374303730
Availability: On Our Shelves Now
Published: Farrar, Straus and Giroux (BYR) - September 10th, 2019
---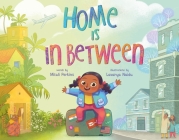 $19.99

ISBN: 9780374303679
Availability: Usually Ships in 1-5 Days
Published: Farrar, Straus and Giroux (BYR) - February 23rd, 2021
---