An Inspiring Morning with John Wood
Who: Philanthropist and writer John Wood.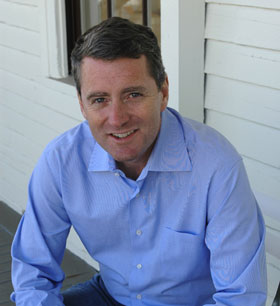 What: Discussing his new book, Creating Room to Read: A Story of Hope in the Battle for Global Literacy.
When: Thursday, 21 February 2013 at 9:45 AM.
How much: Free. Reservations are absolutely essential.The Athenian School is happy to invite members of the general public to attend this special event.
Where: The Athenian School, 2100 Mt. Diablo Scenic Boulevard, Danville.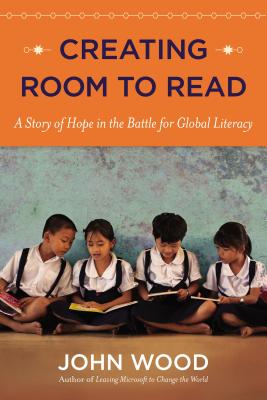 Why you should care: What's happened since John Wood left Microsoft to change the world? Just ask six million kids in the poorest regions of Asia and Africa. In 1999, at the age of thirty-five, Wood quit a lucrative career to found the nonprofit Room to Read. Described by the San Francisco Chronicle as "the Andrew Carnegie of the developing world," he strived to bring the lessons of the corporate world to the nonprofit sector—and succeeded spectacularly.
In his acclaimed first book, Leaving Microsoft to Change the World, Wood explained his vision and the story of his start-up. Now, he tackles the organization's next steps and its latest challenges—from managing expansion to raising money in a collapsing economy to publishing books for children who literally have no books in their native language. At its heart, Creating Room to Read shares moving stories of the people Room to Read works to help: impoverished children whose schools and villages have been swept away by war or natural disaster and girls whose educations would otherwise be ignored.
People at the highest levels of finance, government, and philanthropy will embrace the opportunity to learn Wood's inspiring business model and blueprint for doing good. And general readers will love Creating Room to Read for its spellbinding story of one man's mission to put books within every child's reach.
Please join us for an inspiring morning with John Wood at The Athenian School.
Event date:
Thursday, February 21, 2013 - 9:45am
Event address:
2100 Mt. Diablo Scenic Boulevard
94526 Danville
us

$27.95
ISBN: 9780670025985
Availability: Hard to Find
Published: Viking Books - February 7th, 2013
---

$16.99
ISBN: 9780061121081
Availability: Usually Ships in 1-5 Days
Published: HarperBusiness - September 4th, 2007
---